Genuine and Quality Sex Dolls
Sex Dolls Fairyland is an official reseller of adult sex dolls with supportive customer services. We ensure the products we sell are genuine and the best quality. We work with a few suppliers who mainly research and develop TPE & silicone Sex Dolls, clothing manikin, Models for medical use, etc. They focus on producing high standard quality Silicone Sex Doll with continuous endeavor at studying and developing. Because they have their own factory and R&D center, we can make sure we offer high standard Sex Dolls at competitive prices for customers like you.
Made with premium medical grade silicone or TPE for guaranteed safety and durability.
Most of the Sex Dolls we offer are made out of Medical Grade TPE or Silicone which are considered the best Sex Dolls on the market. The two materials give you a very lifelike experience.  They are completely safe and highly durable for long-lasting use. They're also easy materials to clean and keep sanitary.
Made with a metal skeleton and flexible joints for achieving any sex position
We use an articulated PVC or metal skeleton with flexible joints for the ability to change positions during sexual acts. Our Sex Dolls' arms can swing back and forth, left and right and so can many other parts - to be as lifelike as possible.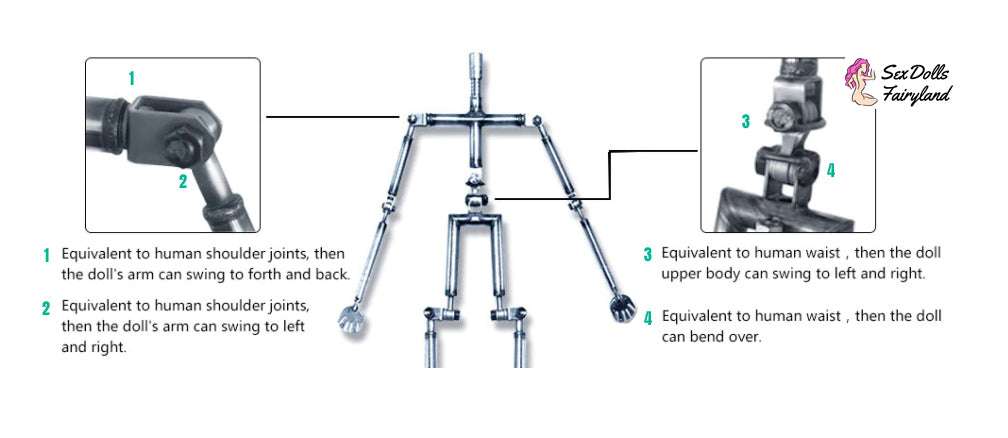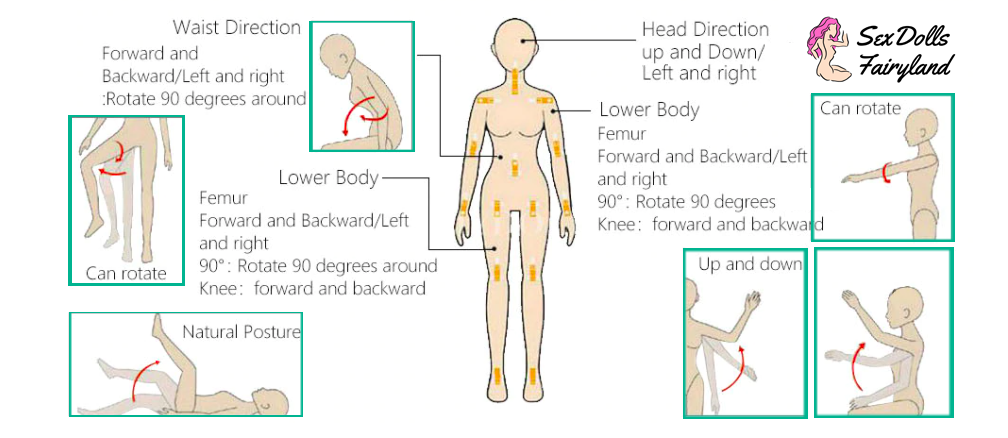 Hand-sculpted by artists 
Some parts of our Supreme Sex Dolls are hand-sculpted by artists to ensure the most natural look possible. As mentioned on our main page, we are an official Sex Doll reseller and we can get you any type of Sex Doll you always dreamed of. We can even make your next Sex Doll customized to make sure you're highly satisfied.  
We check all dolls for imperfections before they are dispatched. You can be sure you will get only the best.
Different chemicals and powder are stirred together before being poured carefully into a framework shape of a sexy doll. The makers are then responsible for the assemblage and fixing of the different accessories, for instance, the hands, face, legs, and torso.
A sex doll skeleton is then artistically crafted by hand. Usually, it's built from steel joints and PVC pipe. In some instances, however, a very light metal may be utilized. Also, every bit of the skeleton is crafted to be movable and flexible to allow the user to change their sex doll's positions freely.
After the liquid mixture has cooled, it's removed from the framework. Now, the sex doll manufacturer start the process of crafting the doll by hand.
Once it's completely removed from the mold, it must be cleaned. Some sex doll manufacturers even do prefer a high-gloss and smooth finish.
What follows is a thorough inspection to remove all rough-edges. Then, the doll is washed again.
Finally, the love doll's genitals are added and the anal and vaginal holes are perfectly cleaned and thoroughly checked to ensure an ultimate and satisfactory experience.
---