Why Did the Sales Of Sex Dolls Soar During The Quarantine Period?
The Covid-19 outbreak has upended the economy in ways unforeseen since the Great Depression. But not every business is going down, instead, a number of industries have witnessed an upward trend – including the sex doll industry.  
The boom in sex doll sales, verified by owners of various online stores, can be chalked up, at least to some extent, to many people stuck at home. However, many other variables also played a conspicuous role in the massive surge in the demand for life-sized sex dolls.
In this blog-post, we're going to discuss this multitude of factors explaining as to why the sales of sex dolls soar to unprecedented levels during the quarantine period.  
Expected Boom in Sex Dolls' Sale
As per various reports, the below reasons bear out our claims.
Quarantine Boredom
Seek Sexual Pleasure
Bring Novelty in Life
Changing Perceptions to Owning Sex Dolls
The threat of Contracting the Virus from Humans
Relieve the Tension
Already the Talk of the Town
Let's dive deeper into each factor.
1. Quarantine Boredom
With strict social distancing measures in place to curb the spread of coronavirus, most people were stuck at homes for the better part of 2020. While it gives us the gift of time, it exhausts people as well to an extent where they feel too bored and desperately want a change in your life.
During the height of stay-at-home orders, many people browsed through online sex doll websites to choose a beautiful, cute partner for themselves and bring back the excitement in their lives. For this reason, Amazon and many other giant online stores continue to sell sex dolls worldwide despite their nonessential status.  
Based on our research, the first-time owners found great contentment and satisfaction in these dolls and agreed they were missing a lot in their lives. For many, Covid-19 came as an opportunity that helped them explore their hidden sexual desires and fantasies. The journey from boredom to finding unexpected happiness has been made possible by the versatile sex doll industry. That is, the surge in sex dolls demand can be linked to people treating themselves to a high-quality premium product imitating a real-woman in a time when other sources of pleasure are limited
2. Seek Sexual Pleasure
No matter what conservatives or too religious people say, sex is a natural phenomenon that our bodies need. We cannot expect to focus on personal and professional lives until and unless our bodies are at peace – and the easiest way to do so is by fulfilling our sexual desires.  
Needless to say, with the social distancing in place and with it, the closure of sex brothers and night clubs in almost all of North America and Western Europe to elsewhere, the opportunities to fulfill sexual desires, especially for single men, had reduced sharply.
People could no longer find an online date on Tinder or in a night club, nor meet with their girlfriends like it's supposed to be during normal days. So, the rise in demand for sex dolls was a natural response of single men to the stay-at-home orders. However, as per the reports, the trend of life-sized sex doll sales is likely to continue even after the pandemic as it's next to impossible not to fall in love with your custom-order doll or quit your desire to spend the rest of the life with your new romantic partner.  
Unlike real women, these dolls don't last a lifetime and are prone to damage, so owners are going to continue buying new dolls from time to time and keeping the sales through the roof.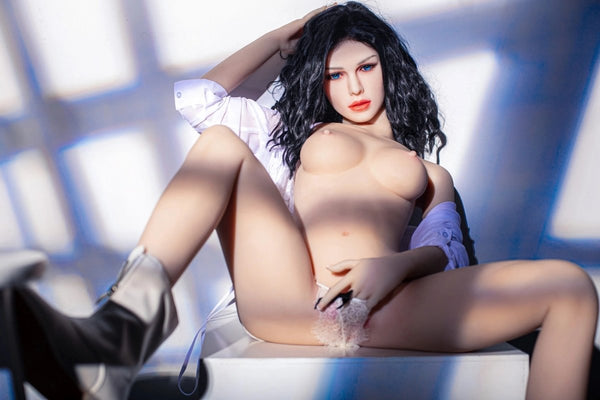 3. Bring Novelty in Life
Another possible reason for the visible rise in sex doll sales can be attributed to the people seeking novelty in their lives. With so much free time and literally nothing much to do, it's quite natural to look for alternative ways to bring much-needed novelty in life – and that stands true even for married couples.
According to the latest reports, a visible change was observed in the attitude of both the married men and men in a relationship. The myth of the stereotype of only loners choosing sex dolls as a last resort can't be far from reality. What was seen during the quarantine period was how both loners and married men were enthusiastic about bringing the Silicone or TPE sex dolls into their bedrooms.
For many, the main push was to "experiment something new" while getting stuck at home. Many sex doll retailers chalked up the spike in the sale to this 'try something new' attitude. It's quite natural, especially for men, to get tired of one sexual partner and seek the lost pleasure or novelty in something new – and that's where sex dolls are your best companions. People who bought TPE dolls seemed to be very happy and satisfied with their decisions – according to various personal accounts of first-time owners at multiple online sex doll platforms.   
4. Changing Perceptions to Owning Sex Dolls
The recent years have witnessed a positive change in the societal outlook to owning sex dolls. Gone are the days when buying a sex doll was considered a taboo or a disgrace. Now, contributing men, and even women, from all walks of life are increasingly open to owing a life-sized sex doll to satiate their sexual desires. The COVID-19 outbreak and the subsequent quarantine it ensued has only provided a stimulus to this fast-evolving attitude.
Breaking the barriers of stereotypes, people had been publicly embracing their love for TPE sex dolls well before 2020, but during the quarantine, the demand saw a manifold surge as people found a simple excuse to materialize their love for sex dolls and grace their bedrooms. For this very reason, experts believe that demand for Silicone sex dolls will continue to be high even when the quarantine period ends or we are back to normal working days.
5. The threat of Contracting the Virus from Humans
Another obvious justification of the expected surge in sex dolls' demand is the threat of contracting coronavirus from sexual partners. All over the world, people are trying to limit their physical exposure to other people, even their girlfriends or romantic partners. So, singles have been diverting their attention from dating sites and meeting new romantic partners to finding pleasuring themselves at home with life-sized sex dolls.  
A sex doll virtually eliminates the chance of contracting coronavirus while having sex and you can have all the romantic moments with your new partner which you have always dreamed of. Sex dolls have proved to be perfect partners to pass the time during quarantine in good company. With her by your side, you no longer need to search random browsing apps or waste time to impress club girls. You can have all the sexual pleasure any time you want and that too without exposing yourself to the risk of coronavirus. It explains why sales of sex dolls soar during last year when stay-at-home orders were at their peak.
6. Relieve the Tension
Sex is an aerobic form of exercise that boosts your mental health and help you ward off tension and anxiety. The outbreak of Covid-19 brought with it unspoken miseries for people of every single age group. Not a single facet of our social lives was left untouched by the drastic effects of this novel virus.
During such critical times, owning a modern-day marvel of a product, Silicone or TPE sex doll replicating a real woman, was a natural response to take the mind off everyday anxieties. What's more, the unavailability or, one might say, a significant decrease in the availability of women for one night stand prompted many to seek salvation in life-sized sex dolls. You can perform better only when you have got a satisfying sexual life and every sex doll owner would bear out that how much his life has been changed for better the day he made up their mind to bring a new romantic partner to home.
Along with improving mental health, having regular sex has proven benefits of boosting your physical health and take on daily challenges even better – and that's why more and more people turned to Silicone dolls to satisfy their fantasies. Unlike what you may have heard, sex dolls are no less or even better in satiating your sexual desires. They won't get tired nor complain to you about trivial things. Their real-human-like flexibility allows you to perform any and all types of sexual positions you watch in softcore or hardcore porn movies.  
Don't believe it, buy one and test it yourself.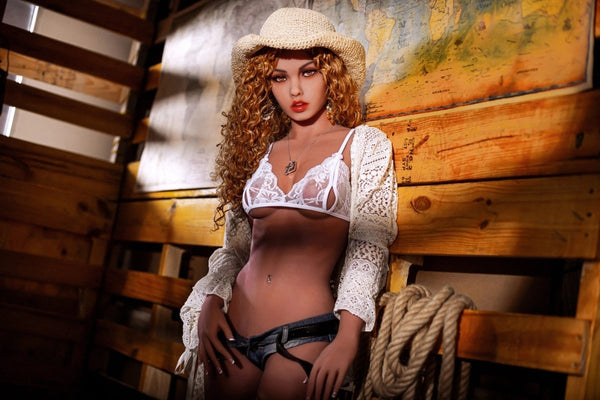 7. Already the Talk of the Town
Since the past few years, the subject of life-sized sex dolls has become a burning topic – with people having varying opinions. Regardless of different opinions, the sales have been surprising and an increasing number of people have been willing to experiment their "hidden sexual desires." The quarantine imposed to curb the spread of covid-19 has encouraged people to step up and do what they have been wanting for quite sometime now – buy a custom-order sex doll.  
Feedback from many sex doll vendors bears out this claim as they have been receiving hundreds of queries pertaining to owning and managing sex dolls since the strict social distancing measures are set in place by respective governments. The mindset that no one should compromise on his feelings when it comes to pleasure and sexuality is the driving force behind the visible surge in sex dolls' demand.
Everyone has the right to live life to the fullest and if you find satisfaction and happiness in a silicone or TPE doll, then so be it. There's nothing to be ashamed of.
Final Remarks
To sum it all, this blog has discussed why the quarantine period witnessed an unprecedented rise in sales of life-sized sex dolls. Based on personal accounts of many sex doll vendors and various reports on the subject at hand, we shed light on the 7 most viable factors responsible for the visible soar in sex doll demands.
If you think of any other factor that we might have missed, please let us know in the comment section. Thanks
---