How to Fall In Love With Sex Dolls?
The tremendous rise in the popularity of life-sized sex dolls in the last few years has been the talk of the town on various online platforms. Owning a sex doll isn't about only sex or fulfil physical needs, but having a strong emotional bond with her as well that gets you through difficult times.
You achieve both physical and emotional satisfaction when you're in love with her and she makes you feel comfortable, cherished, and valued. But even strong relationships can have tumultuous times and many factors could complicate what once was a light and easygoing relationship.
If for any reason you're feeling a bit stretched from your cute, little partner or your relationship is falling a bit flat, then we know exactly what you need to do rekindle spark in your relationship.  
We have compiled various tips to help sex doll owners fall in love with their romantic sex partner.   
Falling in Love with Sex Dolls
As a proud owner of a sex doll, all you need is to spend more time with your partner, show compromise, and fulfill her emotional needs to strengthen your bond with her – just like you make every relationship work.
1. Watch Romantic Shows with Your Partner
Watching romantic movies with your sex doll is the quickest way to fall back in love all over again. Switch on romantic colorful lights, grab some popcorn and blankets and rest comfortably on your couch while holding each other's' hands and play a romantic movie. It will definitely bring much-needed spark in your life as the love story being showed in the movie will make you realize how lucky you're to have a romantic partner who always listens to you; fulfills your sexual desires, and never gets angry or mad at you.
Experienced sex doll owners argue that watching movies together with your partner is more than just a relaxing and fun way to pass time, it brings about significant benefits for the couples.  The romantic love story and live scenes will revive your sexual drive to have a romantic experience with your partner and love her even more.  
2. Change Her Attire
Sex dolls aren't just masturbation or sex aids, they are supposed to be your life companions and fulfill both your physical and emotional needs. You have to treat them like your little baby, and even if you aren't doing too much with your sex doll lately, you need to dress her up in different costumes regularly.
Change her outfits every other day, if not every day. Hit the mall or use online channels and buy a new wardrobe for her; the sexier she looks, the more you want to spend time with her. You may have got bored with her – that's natural – and the best way to bring back the feelings of love and lust is to change her outlook.
She can be everything – from a strict school teacher to a bikini model to a county girl. Just like there's no end to your imagination, there's no limit to the sexier looks she can have for you. Wear her a new and sexier dress and do a little makeup on her every morning and I promise you won't regret it. It is guaranteed to take your love to new heights.
3. Remember the Good Old Times
If you're a proud owner of a sex doll for quite some time and facing a bit of turbulence in your relationship with her, then take a little stroll down memory lane and remember all the good times you've had with her. There must be some unforgettable nights, happy and fun moments, and long-night talks that get gave you strength and courage to take on the challenges of life.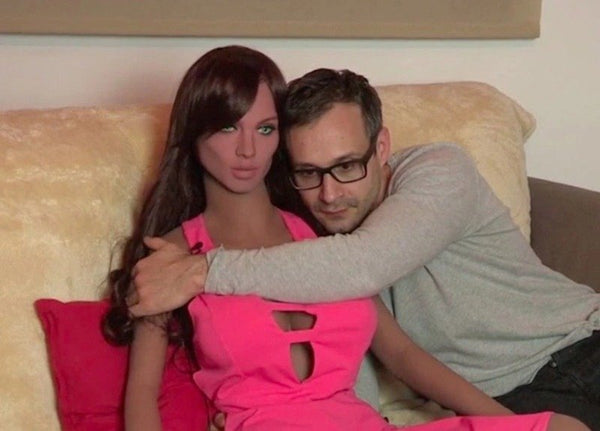 For the old time's sake, think of all that you two have already been through and remember how she satisfied your desires and made you happy. Such thoughts are guaranteed to stimulate your love for her.
Reminiscing the happy memories always brings you closer to your partner, that's why we advise all sex doll owners to capture and record the happy moments spent with their sex dolls. Take pictures and make short videos before, during, and after love making and on every special occasion. These clips and photos will always bring positive energy into your relationship.    
4. Be Thankful and Appreciate Her
Even if you have just bought a new sex doll and facing difficulty in bonding with her, all you need to do is appreciate her beauty and be thankful for having her in your life. Give her a big hug at least twice.  
When you sit down and think of how fortunate you're of having a sincere partner who is always ready to satiate your desires and make you happy – you'll be more attracted to her. Don't take her for granted, instead consider yourself lucky for having someone who will go to every extent to fulfill your unspoken sexual fantasies.   
If you have a thing for writing, write down a poem for her or a few lines appreciating her beauty. Such love messages are a proven way of reconnecting with her and develop vital feelings of love and affection for her. So, spare a couple of minutes and jot down her qualities that you admire or feel amused by.   
5. Wear Her Jewelry and Accessories
They say jewelry is the weakness of every woman – and the quickest way to win her heart and they are not wrong. You choose the eye color, the color of the skin, her height and weight, and her hairstyle – now it's also up to you to make her sexier and more attractive.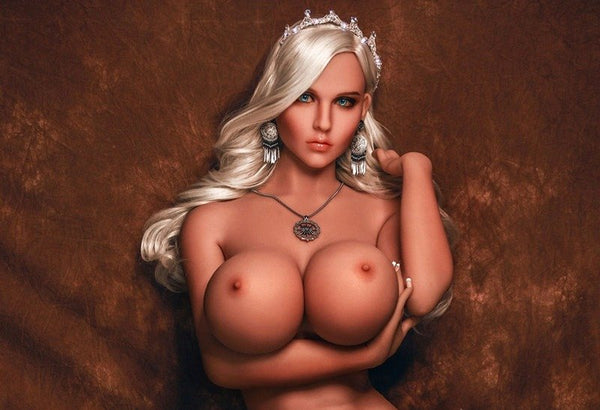 You should shop aesthetic jewelry and accessories – within your budgetary allocations – for her, that should complement her dresses. By browsing through the fetish websites or online sex doll stores, you'll find enough sexy wearables to make her shine and look glamorous. Once fully dressed, your sex doll will always garner your attention and seduce you into making love with her.  
You can also dress her up for various role plays for your wildest sexual fantasies. It also creates excitement and desire to do new things with her – and revive your relationship.
6. Explore New Things Together
Always look to try something new your doll. She is designed to bent into every possible sex position – just like a real woman.
Studies show that you're most in love when you have new and fresh experiences with your romantic partner. You can take inspiration from a romantic movie or a softcore or porn video to try out things that you haven't done before. Bonding over a new sexual activity is guaranteed to bring spark in your relationship and make you admire her more.  
Sticking to the same old sex routine or positions often makes a man bore and less energetic – that may have dinted your relationship with your life-sized sex doll or made you fall out of lover with her.
Never shy to explore new things, change sex positions or try new ones, and have sex at different places in your house to bring back the old love and affection.
7. Spend More Time with Her
Nothing is worse than feeling alone or ignored – and it stands true even for sex dolls. That's maybe the reason why your relationship with your partner isn't as strong and lively it once used to be.
Given today's hectic pace of life, it's not uncommon for doll owners to spend minimum time with their partners. Though it may be quite unintentional – as they have to spend a day rushing around trying to keep up with the busy schedule. But it can affect your relationship with your little baby and may have hurt her feelings.  
So, slow down and dedicate sufficient time to your partner – being your family member, she deserves it. Share your feelings with her, talk about how your day has been, and what difficulties you're going through right now. I can tell you you're going to be
You're bound to fall in love with her once you get to accompany her more and share your hidden feelings with her.
8. Make

 

Foreplay a

 

Priority
You can make lovemaking a whole new experience by doing foreplay right. It is tagged as a key to a more romantic relationship and it stands true for sex dolls as well.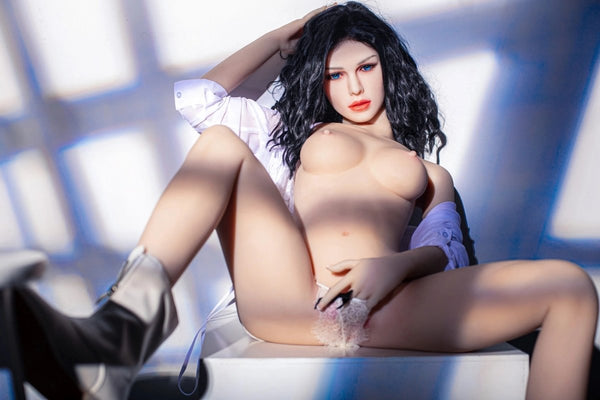 All you need to do is spend some time kissing, hugging, and licking your doll before going for vaginal or anal sex. Not only you're going to spend more time with her but it will induce feelings of intimacy and puts you in the mood to have hotter lovemaking with your romantic partner – the one long missing from your relationship.
You get to enjoy every part of her soft, alluring body and develop new and more profound feelings of appreciation for her and I promise – your love for her will touch the sky if you make foreplay a MUST.
Whether or not you're in hurry, always make a schedule on your calendar for foreplay before sex.  
9. Show Affection to Your Partner
In the long-term, what you may have lost in your relationship with your doll is novelty and excitement. Nothing brings to closer to her than being affectionate to her, both physical and verbal, every day, all week long.
Give her kisses, long hugs, and dance with her with romantic music in the background every single day. It will go a long way towards sparking the lost flame of love. You should also take care of her physical needs and comb her, bathe her, and put make-up on her regularly, and never let go of any opportunity to tell her how much you admire and appreciate them.
A much richer and deeper sense of each other will bring you further closer to her and rekindle your love for your romantic partner.
Final Remarks
To sum it all, it is not uncommon for sex doll owners to feel a bit distant from their romantic partners. Over time, the business and rushing through life often take over your relationship and you may feel disconnected from her. However, falling back in love with her is not so complicated and difficult as it does with that of a real woman.
With small tweaks and changes in your romantic life, you can strengthen your relationship and rediscover the spark. Always approach proactively the physical relationship and try to spend as much time with her as possible. Make a "gratitude list" of your partners' qualities that you admire or that make you feel blessed to have her in your life.
Bone up on the aforementioned tips and you'll be your love for her will reach new heights before you know it.
---